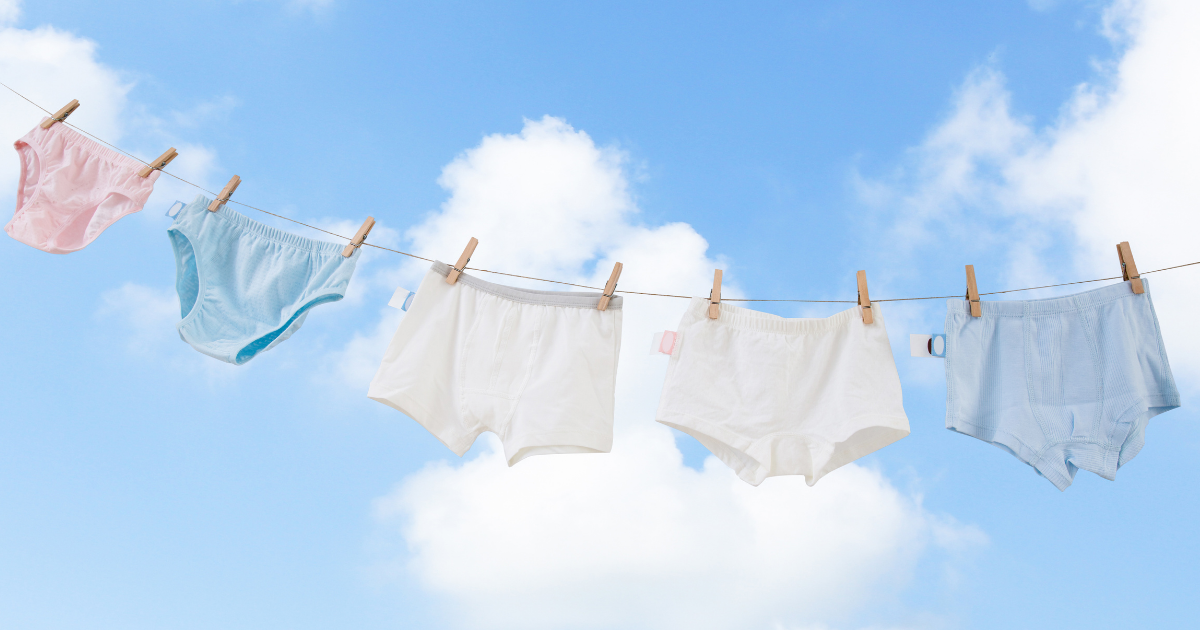 How long does your underwear last? In order to work out your own guidelines for how frequently you should be replacing your underwear, you will need to consider certain elements of your lifestyle and wardrobe.
Look For Stain And Marks
Stained underwear happens. Especially for people with periods, it's not uncommon to have a pair or two on rotation that have been marred by that time of the month. But regardless of your gender, you should check your underwear for any stains.
Be Wary Of Holes And Tears
Check your underwear carefully for any small tears or holes, paying special attention to the seams and tag areas.
Look Out For Droopiness And Overstretch
One of the biggest signs it's time to replace your underwear is when it's so worn out that it doesn't hold shape anymore. Look for droopiness in the butt and crotch especially.
Consider How Long You Have Had Them And Actually Worn Them
While there is not a hard and fast rule about how long you can keep wearing a pair of underwear for, you should consider just how long you have owned them, and how much wear they really get. For one, if you have any underwear that are years and years old, they're likely worn out and need to be replaced. Also, consider how often you wear each pair you own.
What? Your underwear has worn out? It's time for you to shop our Seamless Panties at WEAR ME Sport & Leisure Online Store