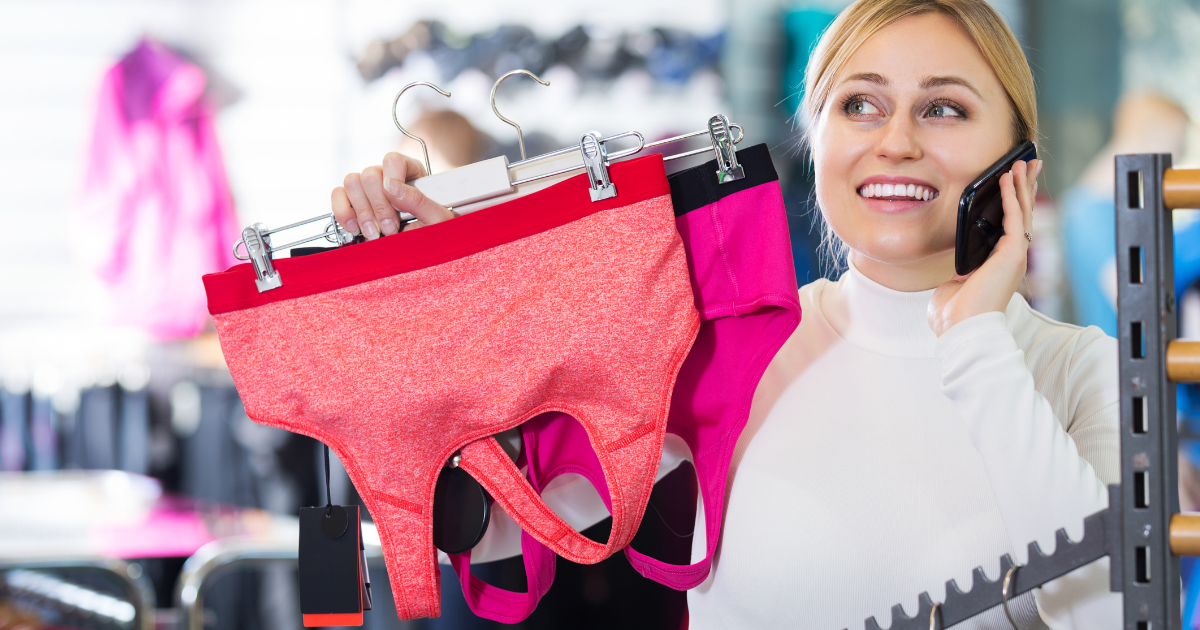 "Based on feelings lo… Feeling is good then buy lo. No feel good no buy lo."
Like, do we need an article to tell us how to buy our own sports bra? Wouldn't it be more sensible to base it on how our body feels? Our body is always our best advisor when it comes to anything that we need to put on it.
While you are right in that area, we at WEAR ME think that there is no harm to know a bit of know-how when choosing your perfect sports bra. Sure, you already have a perfect one. But wouldn't you want it to be even more perfect? #FeelingGreedyHere #AllInTheNameOfComfort
Hence, for the sake of comfort, here's one for all you WEAR ME sisters ;)
That Strap On Your Shoulder
What about it? For a sports bra to fit nicely, try inserting two fingers between the strap on your shoulder. If your fingers do not feel tight, like no bulging meat of your fingers or shoulder, you are good to go. The idea is to have the bra strap to just sit nicely on your shoulder; no sinking bulging flesh on your shoulder should appear, or that the strap is a little loose. All these are no no. The strap should just be nice; like how your pet behaves nicely and you don't need to worry about it.
Apa Lu Punya Cup, Sister?
Like our normal bra, buying a sports bra that supports your babes well is of high importance. If the bra is too small, your breast will be squeezed out, or the nerves in your breast will be pinched and less oxygen will reach that area. Later your breast cannot breathe ah sister. #Pengsan Likewise, a loose sports bra will not give your breast the proper support that it needs. Hence, knowing your cup size, and buying the sports bra that is not generic, i.e. the sports bra that has sizes, will help you take care of your breast.
Bands And Panels
Sounds like a music band…
It is actually the band at the bottom part of your sports bra. This area helps to support your boobs. As for panels, those are the ones on your left, right and back side of your rib cage (not backside backside ya… XD ). These panels ensure that your breast is properly supported at all sides of your upper body.
The Sweat Absorbent Superhero
Workout = sweating
And so you need a sports bra that has good absorbent material or a breathable wick. If not hor, aiyo, you will feel like you not wearing anything le. #jokes
Jokes aside, if yours is not made of good absorbing material, in the long run, you will have rashes around your breast because of the bacteria and the sweat. For those who have eczema, this will definitely be a nightmare for you.
Different "Best Friend" For Different Workout Sesh
What we really mean is - different workout sessions need different types of sports bra. The theory is the same as a non-sports bra; for a normal day out, you'll get a nude or not-so-nice bra, for "kao zai" (catching that guy's eyes), you'll get a pushup bra or lingerie. The same goes for sports bras except that it is more technical here.
For workout sessions that are intense, where your boobs tend to move a lot, e.g. running, badminton, etc, you'll need a high-impact sports bra. For a workout that has low intensity, e.g. yoga, Pilates, a low-impact one will do the job for you.
Test It Yo
Last but not least, give your sports bra a test in the fitting room before you pay the bill to ensure that you feel good about your new "baby" you are buying.
Of course, if you are buying from us, you won't be able to test it. But no worries, WEAR ME sister, you can always PM us on your size and we'll find the right one for you at our store.
If you are wondering, "wow, so many things to take note of in just buying a bra." Not to worry WEAR ME sisters. Just ask the sales girl to explain it all to you when you are in the shop. For any online purchase at our site, just beep us and we'll respond.
We hope this helped you and we'll see you in the next story. #Ciao
Browse our products at WEAR ME Sport & Leisure Online Store