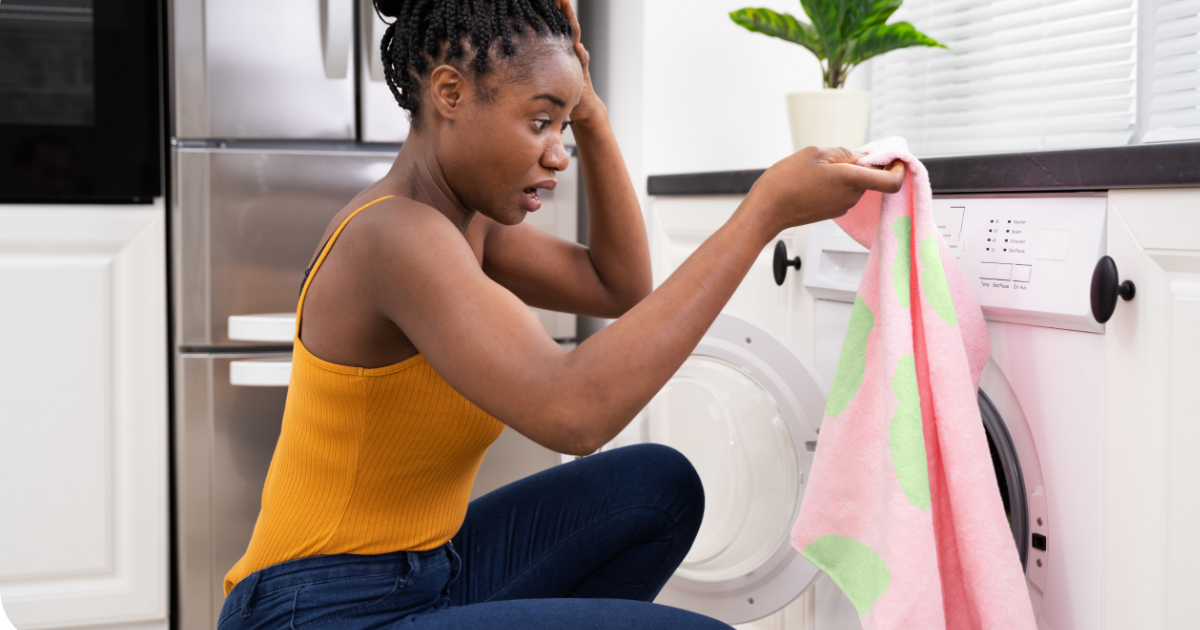 You heave a sigh of relief "ahhhhh…" because that core workout you just did gave you a sense of weight goal fulfillment. #feelgood You took a shower after your gym workout, had brunch, went home, and was going to put your workout attire for a wash when you suddenly paused "how do I make my workout attire last?" because for some reason, this particular workout outfit gives you the most confidence when you workout. Naturally, you would want it to last as long as it can.
The truth is, we all have that one workout outfit that we love to the core and would do anything to make sure it lasts as long as we live (if we can ever do that). Here at WEAR ME Sport & Leisure, we know how you feel because that is exactly how we always feel.
So here's some tips and tricks to help you extend your beloved attire's lifespan:
Sama-sama Items Get Washed Together
Meaning? If your workout cloth is made of spandex, wash it with other spandex material, for example your swimming gear. If your gym towel is made of cotton, wash it with other cotton material, for example your clothes you wear at home. This is because by mixing different types of clothing material together, it can cause abrasion to your workout clothes. The result of this is that they will have more wear and tear on them. Similarly, any clothes with zippers and velcros should be washed separately from your beloved workout attire as it will scratch the delicate fabrics.
Cuci In Room Temperature Water
You might be wondering - who in the world will use warm water to wash their clothes?
There is a benefit of washing clothes in warm water - it helps to avoid bacteria and mould from potentially growing on your outfit (not Covid ya). However, the downside to this is that it can shrink your beloved clothes and thereby decreases its performance for you.
Now you get the idea?
Laundry Detergent- Kurang Sikit
We know what you are thinking "eh, but later my outfit smells of sweat, how?" We totally understand your concerns. We know too that besides getting rid of that smell, you would like your gear to smell awesome. The truth is too much detergent will mean that some of it will stick to your clothes, and this in turn, will deteriorate them too.
Maybe try to reduce those detergents by 25%? So that you can still get rid of the smell of sweat but infuse it with a sweet lavender smell instead (if your detergent is lavender flavoured).
Fabric Softener Must Stay Far Far Away
Fabric softener and workout outfit has a relationship like the sun and the moon - they can never meet each other even if they wanted to. #tragic #sadlife
This is because nylon and spandex are made up of stretchable textile. Fabric softener will disintegrate their elasticity. Further, it acts like a net of barricade to trap odors and clogs the pores of these fabrics.
Oh wait, we've almost forgot the most important thing
Give Angin To Your Beloved Sports Attire
By hanging them where the sun and wind are able to pay your attire a visit. Please do not mistreat your beloved sports attire by forgetting that it is lying deep down in your gym bag (or the laundry basket). Your sports wear will feel abandoned, disappointed at you and start growing mold just to have their revenge.
With all these tips and tricks, we hope that you can understand the feelings of your sports gear better, and go on to preserve their life for as long as they can serve you.
We'll see you in the next story. #Ciao
Browse our products at WEAR ME Sport & Leisure Online Store